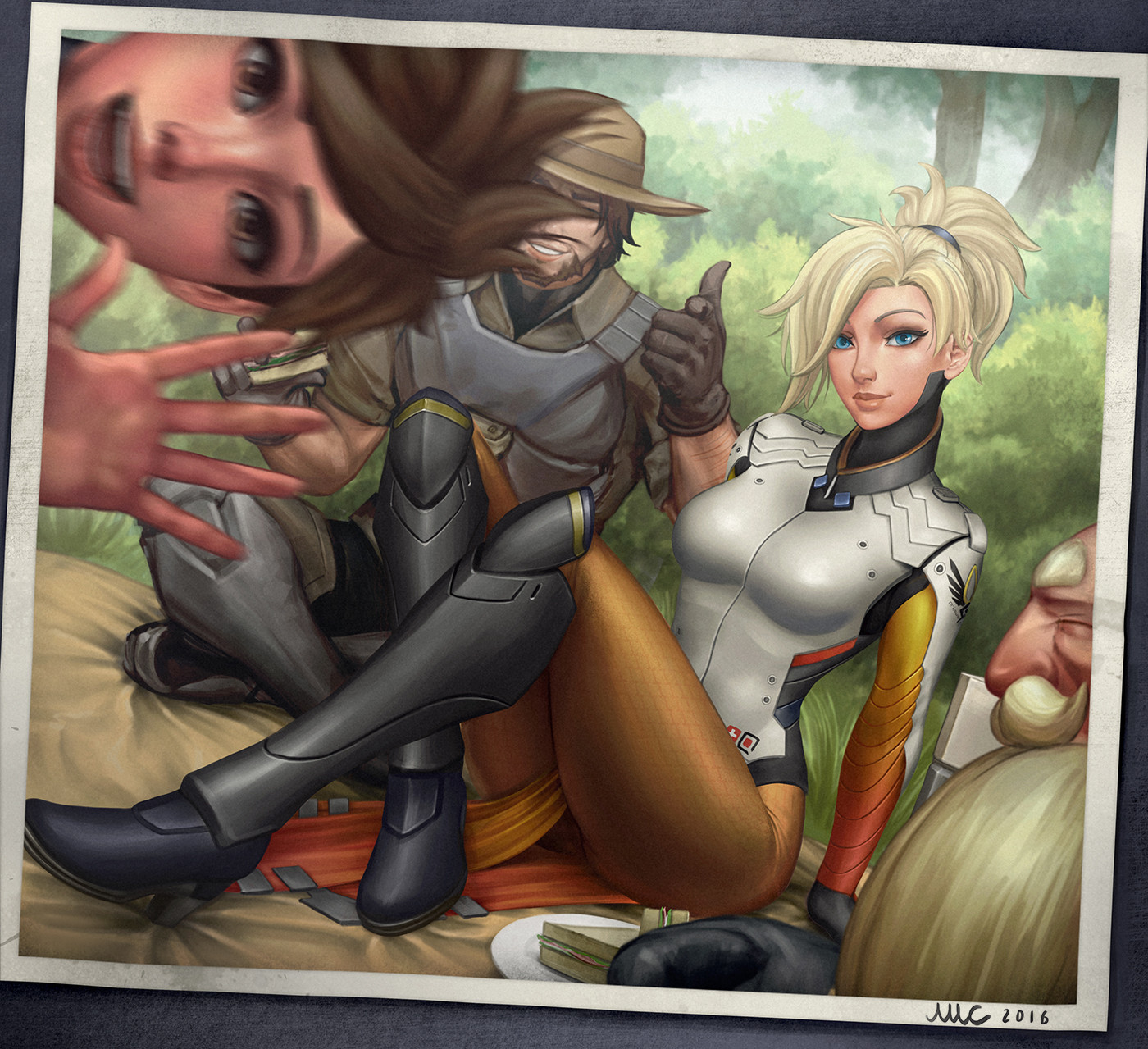 A Picnic with the old squad
Here I imagined a photo from a Picnic, made after the famous group photo of the whole Overwatch old squad (you can see it in the trailer of Winston).
In the beginning I wanted to do a Mercy artwork. Then something happened, and I changed my mind. That's the result.